UK Ford Capri Perana 302    Sent: Monday, April 12, 2021 10:09 AM .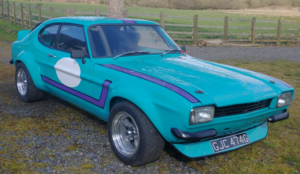 Dear Engine Factory,
After many years I finally completed the Ford Capri mk1 V8 Perana full restoration.
I am so proud that you supplied the 302 373 bhp engine which is now powering the historic race/rally car. It's an awesome engine.
Thank you
Kind regards
Gary Matthews
Wales, UK.