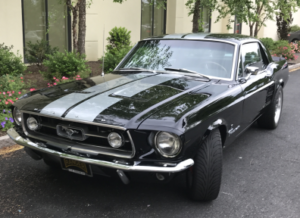 Hello Everyone at the Engine Factory,
I wanted to take a bit of your time this morning to personally Thank everyone at the Engine Factory for the great work they did in helping me build my 302 Crate Engine 350hp.
It has been a long 3 year journey for a car novice like me in getting my 302 Crate Engine in my 67 Mustang. It was a great hit at my recent Wedding that took place 28 May 2017.
I couldn't have done it without the professional help from your company that assisted me throughout the purchase and continued to assist me well after the purchase of the engine.
I would like to personally thank Christian, Tim, Brad, Bruce and Matt and everyone else behind the scenes, that assisted me and helped me make my dream come true.
Thank You so much.