BRUCE AND TIM
HERE IS THE FINISHED PRODUCT YOUR 331/415HP STROKER IN MY CUSTOMERS 1967 MUSTANG THE CUSTOMER AND ME ARE OVER THE MOON WITH THE QUALITY OF YOUR PRODUCT.
THANK YOU AGAIN FOR ALL YOU HAVE DONE.
NEXT WEEK WE START ON THE 65 MUSTANG 302 THAT YOU SENT, I WILL SEND PICTURES WHEN DONE.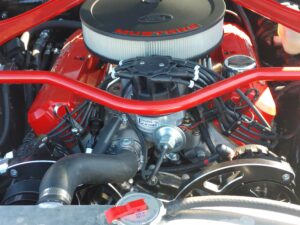 THANKS LEE MULLIS