Now you can purchase the same parts that we install on our engines every day at competitive prices.
We already have these parts in stock, plus we can tell you firsthand how they will work on your engine.
And offer you technical support from our ASE certified engine Builders.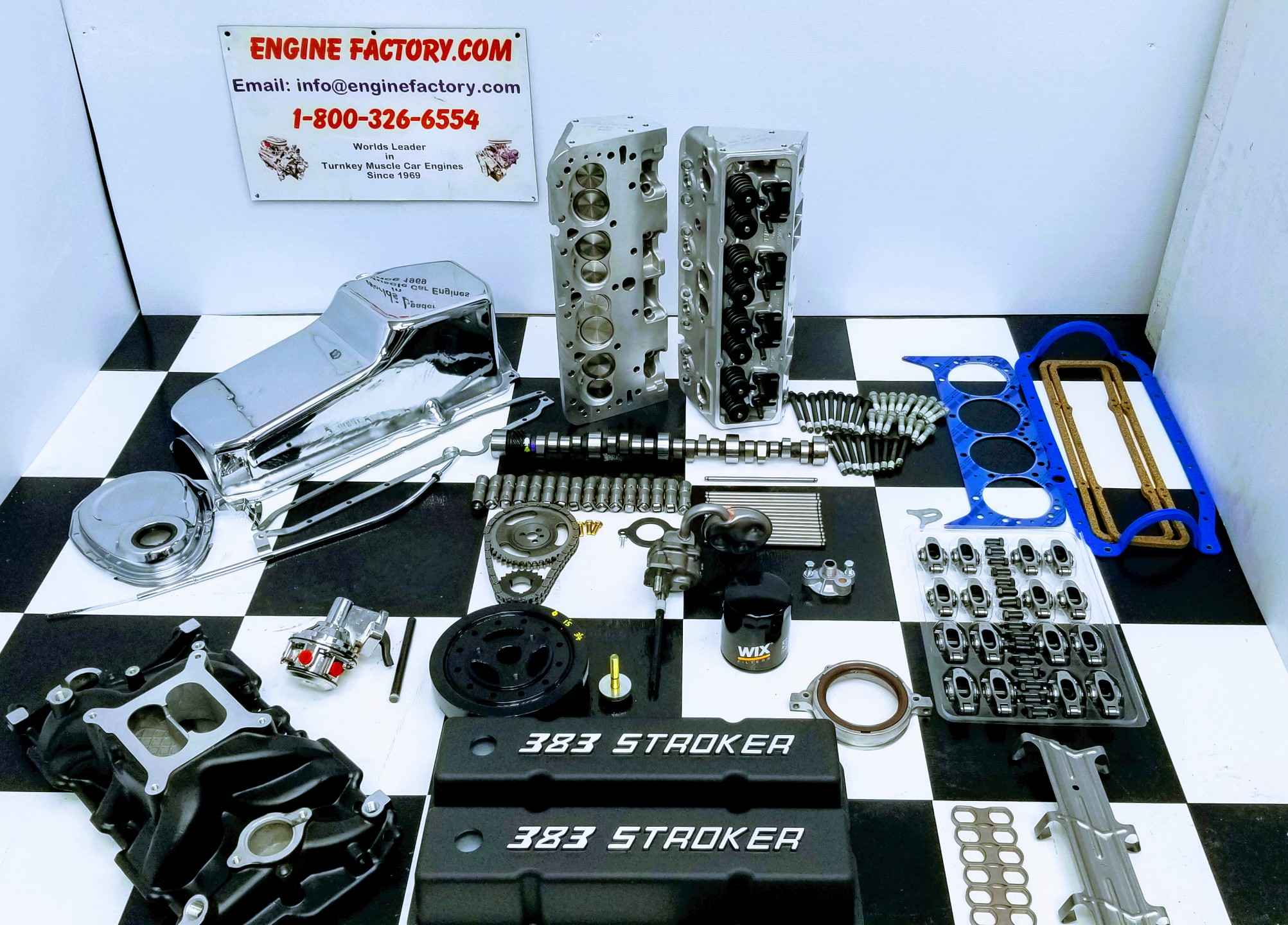 Looking for New or good clean inspected small parts that you can't find anywhere. We know what fits because over the years we have assembled Thousands of engines for Chevy & Ford, Email bruce@enginefactory.com with a list of the Parts you would like to purchase be sure to include the following information in your email.
Type of Vehicle  ____________   Year ______  Make __________ Model __________ Engine size  __________
Current Parts available  Fuel Pump Eccentrics,  Cam retainer Plates, Cam Bolts and washers, Roller lifter hold downs, New Roller lifters,  Distributor hold downs, New timing Covers, New Oil Pans,  Oil filter housings, New Head Bolts New Roller rocker arms, New Valve covers polished or painted, New Intake Manifolds Satin, Polished, or Black powder coated, Aluminum Heads, Balancer bolts and washers, Aluminum rear main seal housings. 
Complete engine short blocks, ready to assemble, for the do it yourself person, we supply 7 disc assembly videos.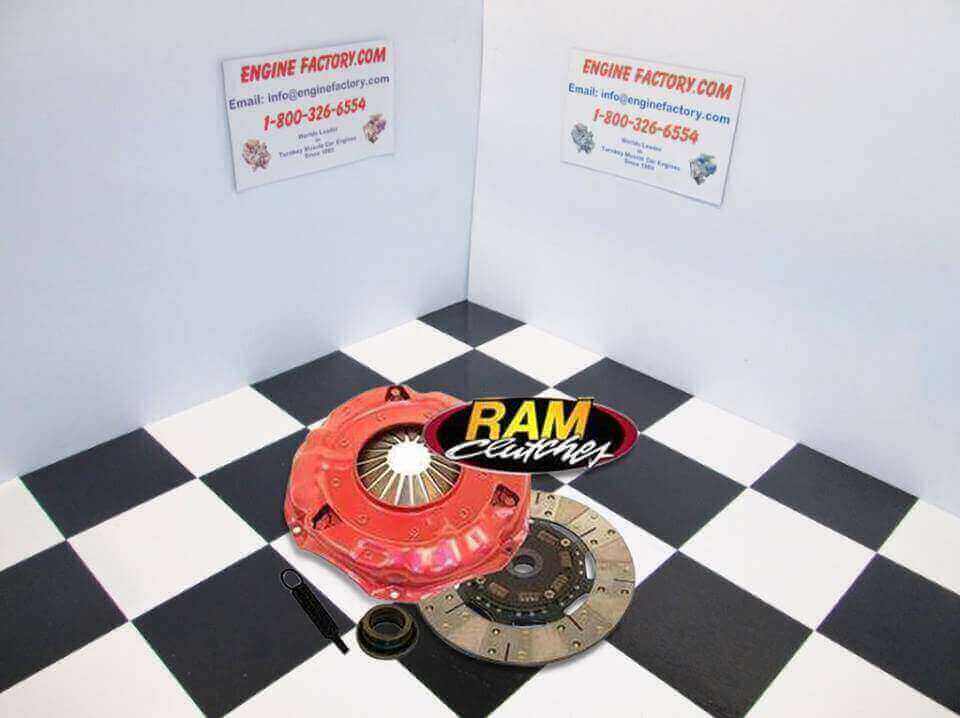 Ram Clutch Disc, Pressure Plate, Throwout Bearing, and alignment tool. Cash and Carry $379.00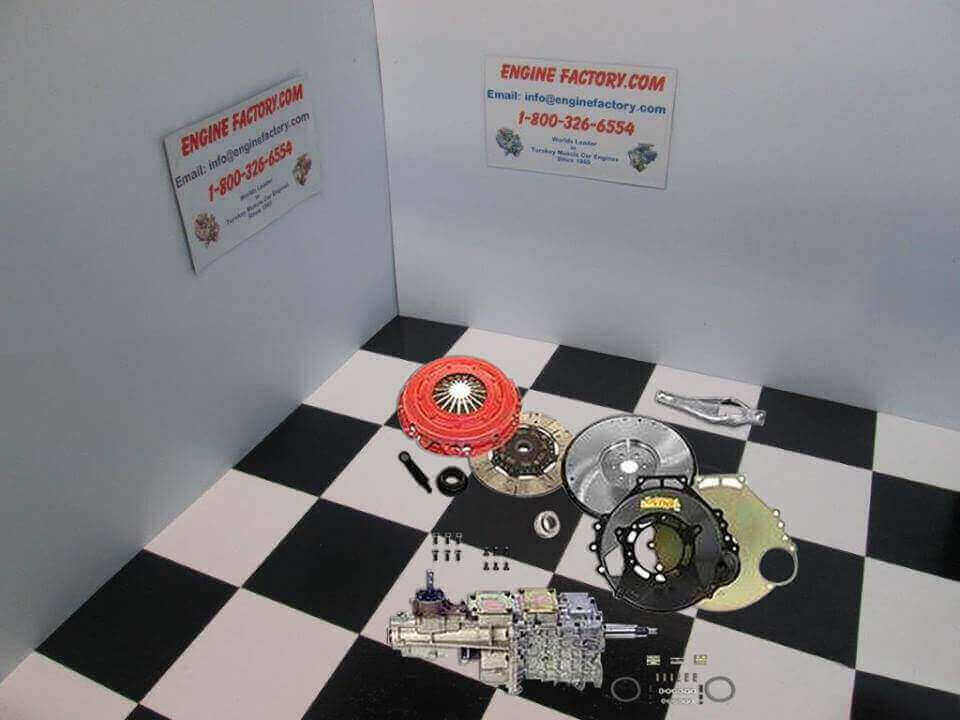 Complete Clutch Assembly, Flywheel, Bellhousing, Fork, Throwout Bearing, and TKO 600 Trans. Cash and carry $4,567.00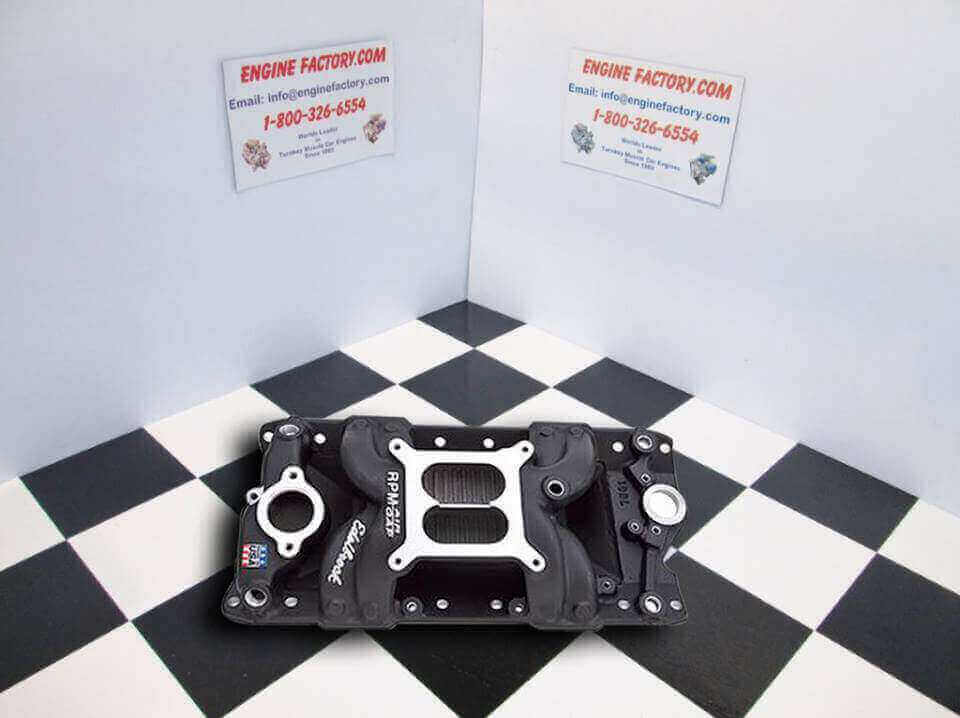 Chevy black powder coated Intake. Early style 12 bolts hold it onto heads Cash and Carry $349.98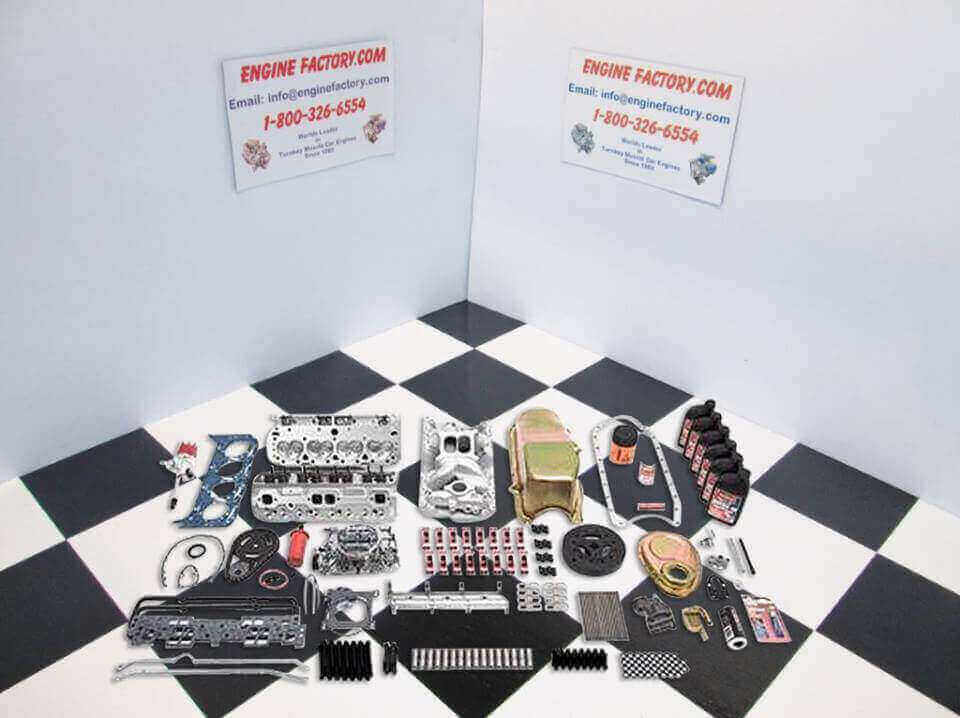 Complete engine Rebuild kit as shown. Cash and Carry $4,672.50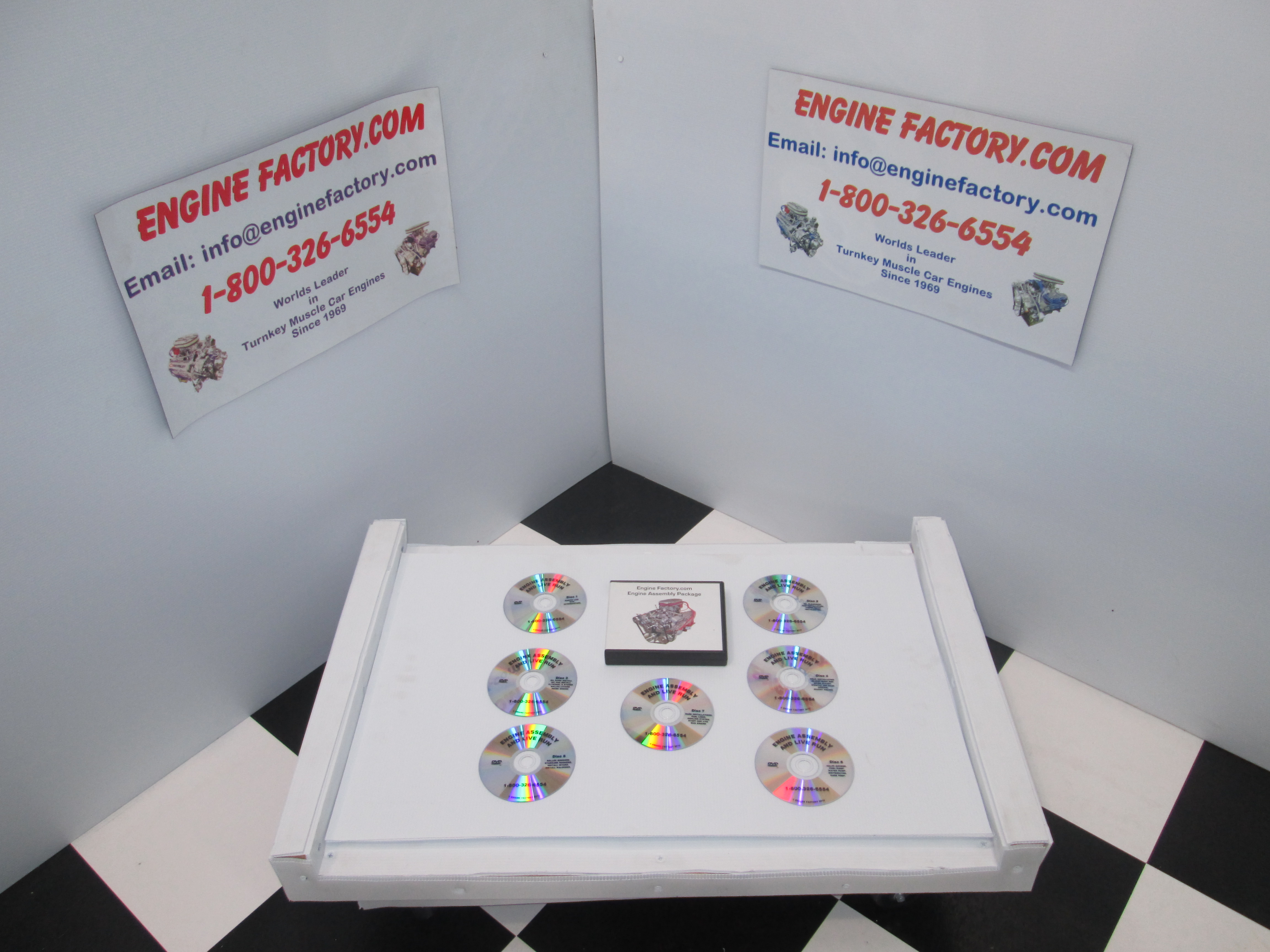 7 Disc DVD instructional videos now available.
If your assembling your own engine or just adding a set of heads you will be able to play the video on your laptop as we walk you through all the little items that you should be doing so that your job turns out to be a dream not a nightmare. Videos are clearly labeled and also make a great gift. we take you from the oil pan to the air cleaner so that you can have the satisfaction of doing the job right the first time. $110.00 this could save you thousands of dollars on repairs.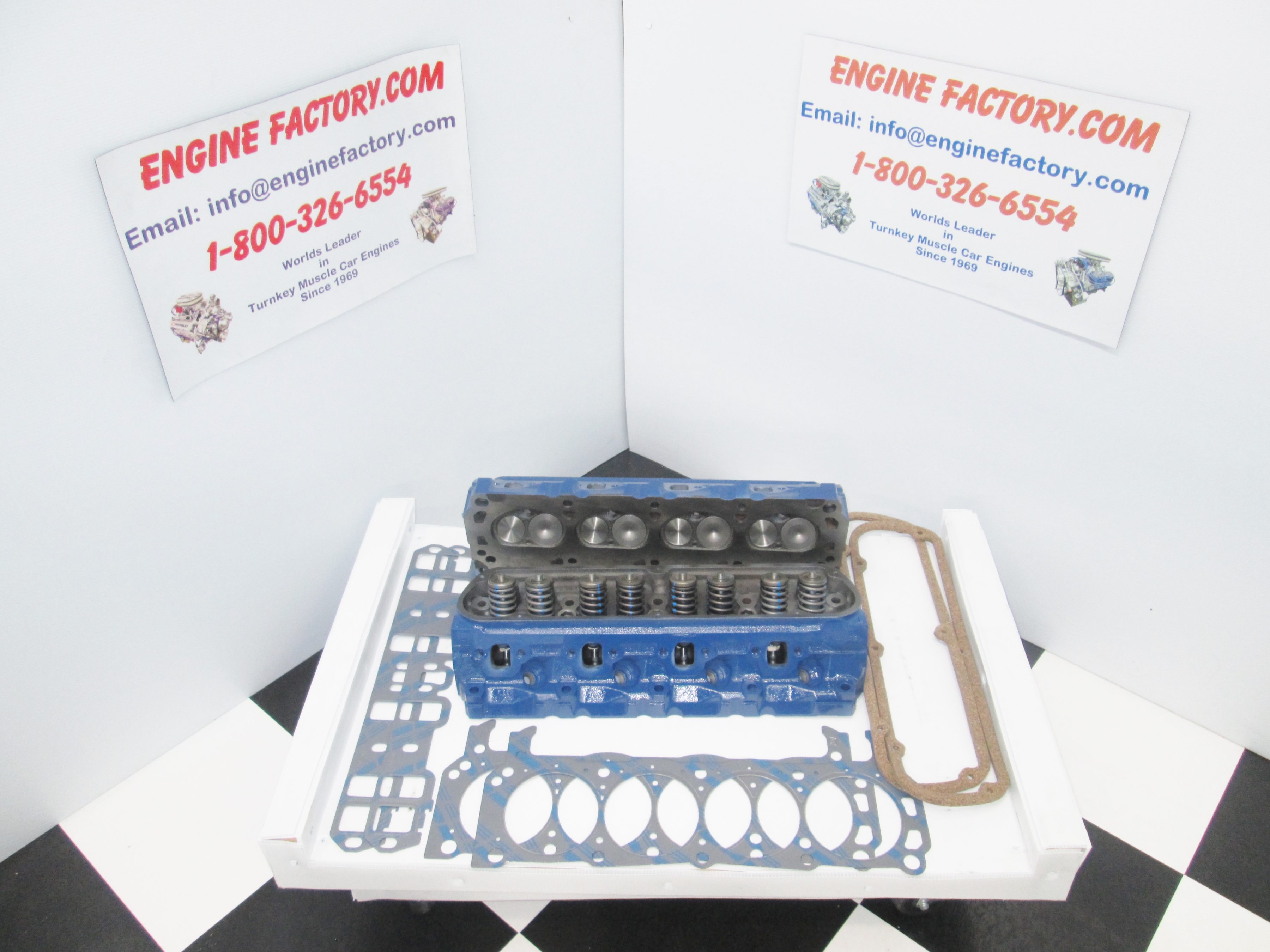 Ford 302 Quality Remanufactured Cylinder Heads with all New Valves, Includes FelPro Gasket set. Casting # E7TE 87-95 Fit Cars or Trucks with Roller Cam and bolt down rockers. Also available are roller lifters, pushrods, and rocker arm assemblies at wholesale prices. In stock ready to ship.

$349.00